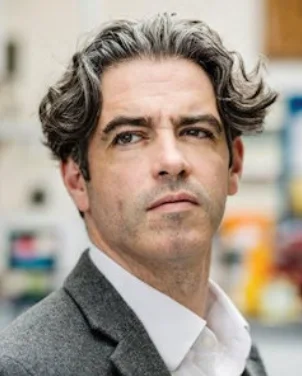 ---
Professor Leroy (Lee) Cronin is the Regius Chair of Chemistry at the University of Glasgow. He is a renowned Scientist, Chemist, Inventor, and CEO of Chemify. He has given over 300 international talks and authored more than 350 peer-reviewed papers. His recent work has been published in Nature, Science, and PNAS. 
He leads one of the largest multidisciplinary, chemistry-based teams in the world, having raised over £29.5m in grants. He is world-renowned for his work in areas such as assembling artificial life and the construction of chemical computers.  
He has a first-class Honours degree in Chemistry and a DPhil in inorganic Chemistry from the University of York. He has won numerous awards including the RSC Tilden Prize, RISE Award (1 of the UK's top 10 Inspiring Sciences and Engineers), RSE/BP Hutton Prize, RSC Corday Morgan Medal, and Prize. He was an EPSRC Advanced Research Fellow and is a visiting Professor at the University of Versailles.
His research group conducts research in synthetic chemistry, complex chemical systems, nanotechnology, inorganic biology, self-assembly, functional materials, molecular design, molecular engineering, energy systems, new reaction formats for chemistry including robotics and 3d printing, microfluidics and novel software processing, and control systems.
The key challenges he is trying to address are:
– Fundamentals of complexity in chemistry
– Development of molecular devices for energy applications and 'green' production of fine chemicals and materials.
– Energy systems including inorganic catalysts, batteries, whole system development
– Development of new computing paradigms and routes to artificial life and intelligence using bottom-up and top-down chemistry/chemical engineering