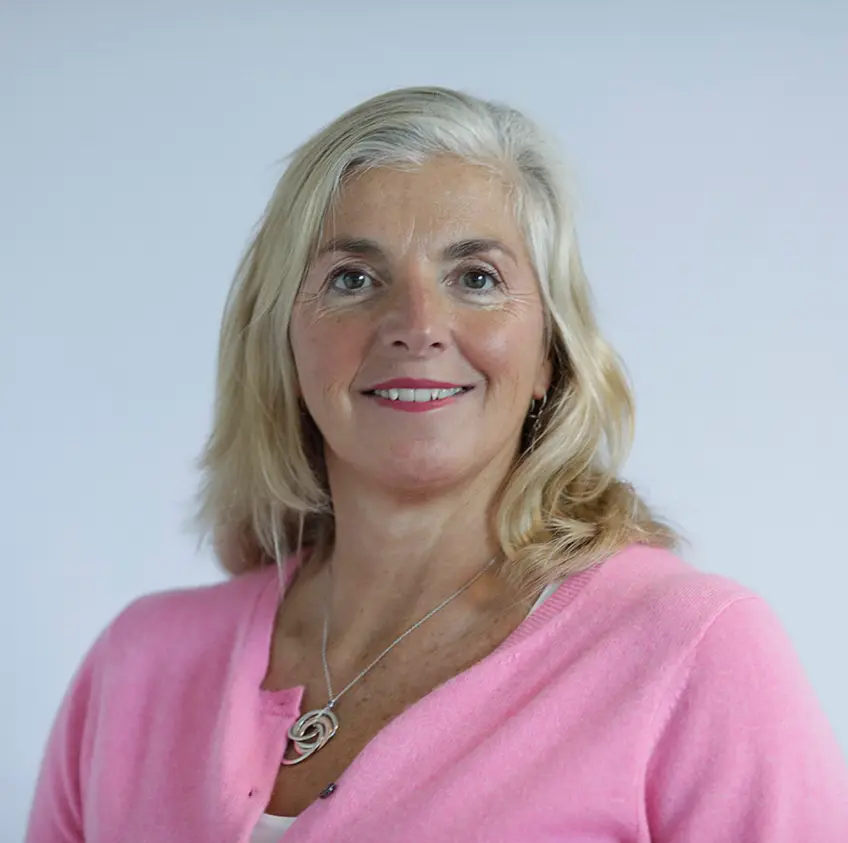 ---
Professor Clare Elwell is the Academic President of LIYSF.  She is Vice-Dean for Impact and Professor of Medical Physics in the Department of Medical Physics and Biomedical Engineering at University College London (UCL) and is also a former participant at LIYSF.
Clare studied Maths, Physics, and Chemistry at A' Level and initially thought about a career in medicine. In 1984, during her A-level studies, she obtained sponsorship from BP to attend LIYSF. During a lecture about Medical Physics, she learnt for the first time how integral physics and engineering are too many areas of medicine. This lecture at LIYSF was her "light-bulb" moment and inspired her to pursue a degree and subsequently a career in Medical Physics.
Clare obtained her BSc. in Physics with Medical Physics in 1988 from the University of Exeter, where she also completed her MPhil (1991). She gained a Ph.D. from UCL in 1995 describing near-infrared spectroscopy (NIRS), an optical brain imaging technique. She went on to develop NIRS methods to enable monitoring and imaging of the human brain across a range of clinical and life science applications. She is now Director of the Near-Infrared Spectroscopy Research Group in the Biomedical Optics Research Laboratory at UCL and holds honorary positions at University College London Hospital, the National Hospital for Neurology and Neurosurgery, and the University of Essex. She is a Visiting Professor at Birkbeck, University of London. Her research projects include studies of infant brain development, autism, acute brain injury in adults, children, and infants, sports performance, migraine, and malaria. Clare is President of the Society for Functional Near-Infrared Spectroscopy, an organization for which she was a founding member. She is past President of the Society on Oxygen Transport to Tissue (ISOTT).
Since 2012, Clare has led a Bill and Melinda Gates Foundation-funded project using optical imaging techniques to study brain development in infants in the rural Gambia. This work resulted in the first functional brain imaging of infants in Africa and led her to establish the Globalfnirs initiative (www.globalfnirs.org) to support the application of NIRS in global health projects. She currently leads the Brain Imaging for Global Health (BRIGHT) project to investigate the impact of malnutrition and other risk factors on infant brain development in the rural Gambia.
Clare has led and contributed to a broad range of public engagement, outreach, and Women in STEM activities including exhibits at the Royal Society Summer Science Exhibition, British Science Festival, Design Council and Wellcome Collection, talks at the House of Commons, Royal Institution, Institute of Physics, Institute of Education and Science Museum and filming for BBCs Horizon and Bang Goes the Theory. In 2012 she was awarded the UCL Provost's Prize for Public Engagement. In 2013 the UK Medical Research Council honoured her with a Science Suffragette Award and in 2014 she won the Inspirational Teacher Award as part of the UK Inspirational Awards for Women. In 2016 Clare won the Women in Science and Engineering (WISE) Research Award. In 2017 she founded the charity Young Scientists for Africa (YoSA) to support African science students.
---