15 Oct, 2020 by Richard Myhill
What is STEM Education?
Importance of STEM Education for Young Minds
STEM Education, at its core, simply means educating students in four specific disciplines, namely, Science, Technology, Engineering, and Mathematics (collectively shortened as STEM). Instead of training students in any one of these domains, STEM combines all four in an interdisciplinary and applied approach, to better equip students to have a career and consider real-world applications.
What does STEM Education mean?
STEM education in the UK has grown in recent years as a curriculum that aims to skill students by presenting a cohesive learning platform that is largely based on real-world applications. It underpins the foundational stage of many sectors, ranging from healthcare to aviation and much more and is often integral to an organisation and thus is becoming an ever-more important field for students.
STEM classrooms typically focus on project-based learning. Projects and activities conducted usually involve modern technology to accentuate the practical applications of science in the near future. Students get to apply the various domains of STEM in a context that helps them realize a connection between the classroom and the world around them.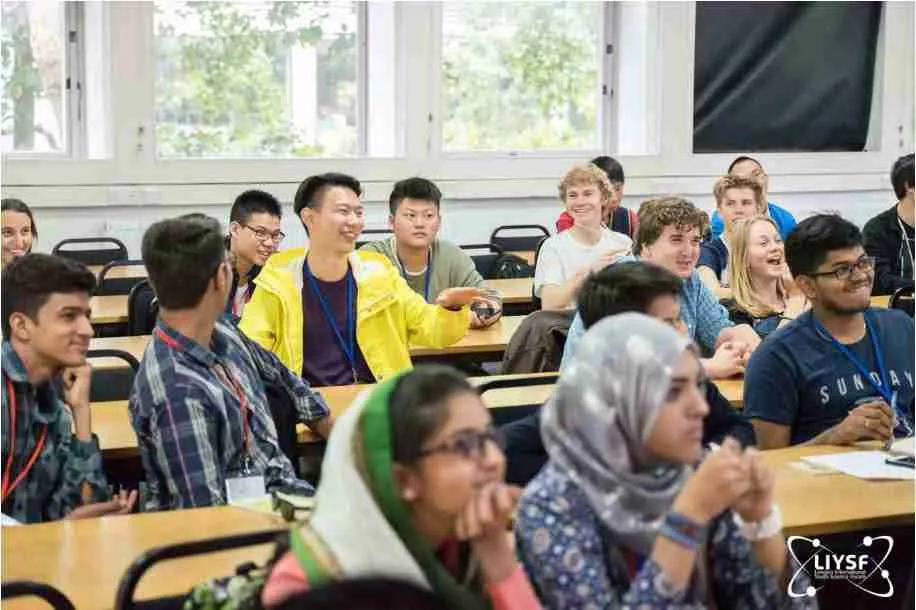 This article aims at simplifying matters by presenting more information about what STEM education is, and how it can turn the wheels of your or your child's future. Students are offered real-time applications and learning experiences that will help in moulding them for a better future that is scientifically driven.
What is the Importance of STEM Education?
STEM Education has developed to be more significant for the world as it poses a range of advantages in a myriad of fields. As most of the sectors are dependent on the STEM fields, it indirectly plays a significant role in the flourishing of the economy. 
In the coming years, the STEM sector is expected to be one of the largest employers in the world. We see new and innovative technologies being developed every day, and this number is only expected to increase in the coming years.
With significant advances in each of the STEM domains, new career prospects are popping up at a very fast pace. In recent years, there has been a shortage of well-trained STEM workforce in several parts of the world. While the demand for trained students is increasing by the day, the number of students interested in pursuing a career in STEM is going down at an alarming pace.
For example, in the United Kingdom alone, there is the requirement to graduate at least 120,000 STEM majors every year just to meet the demand. Although STEM summer camps in the UK have traditionally been well subscribed, the number of students focusing on these topics has gone down recently. This has called for major revamps in the education system, in order to inspire students to opt for and excel in STEM subjects.
STEM education can be looked upon in two different aspects; from the periphery of students in school and the teaching methodology incorporated therein and two; from the perspective of the general public, comprising of parents, and teachers who can indirectly assist students in opting for the programme.
Students and educators must work together so that subjects are presented and understood in a manner that can be practised in real-life.
A better understanding of the STEM programme not only helps us in getting a clear picture of what it includes but also presents us with a platform to become more aware of STEM as a learning medium.
What are the Benefits of STEM Education?
So, let's go ahead in gaining a better insight and sneak into what STEM Education is, in addition to elaborating on its significance in the future of our students.
An abundance of job opportunities
Education is a vital component of building a great career. When it comes to STEM, there are countless jobs that offer enriching opportunities and good pay. In 2018, in comparison to other jobs in the country, that pay an average salary of £12-17 per hour, the average pay for a STEM job is approximately £20-30. Moreover, with a scarcity of talent in the field of Science, Technology, Engineering, and Mathematics, more and more companies are opting to pay extremes to candidates who fit the category well. 
Here is where London International Youth Science Forum makes our presence felt. These programmes play an important role in nurturing scientific minds and building them for the future. Our annual gatherings include speeches from those who have made a mark in their field. The London International Youth Science Forum with its scientific visits and also an additional CERN tour covers knowledge on a broad range of topics and subjects. The curriculum is tailored to suit a student's interest in the field. Some of the raging topics such as Biology, Artificial Intelligence, Engineering, Robotics, Medicine, Nano Technology, Astrophysics, math, etc. All these are dealt with in depth by world-class researchers.
This brings us to the next question, why are there so many openings under STEM. All the jobs that fall under the umbrella of STEM are continuously expanding over the years. There is a gradual rise in the demand for jobs. In addition to newer opportunities in the form of AI and Machine Learning are also gaining significant limelight lately. In the present time in 2020, STEM fields are much bigger and play a prominent role.
Innovation is the breeding fuel
When it comes to Science, Technology, Engineering and Mathematics, innovation is its other name. As the field is ever dynamic, it presents students the opportunity to innovate and challenge their knowledge. This is one of the primary reasons for the rising demand for STEM jobs, thereby leading to a surge in the demand. Besides, herein children are presented with the opportunity to work in jobs which are different and hardly dreamt of.
In all senses, STEM jobs make for an interesting future. Whether the factors are money or subject matter, STEM provides a panoramic view of the future. This provides a great platform for students, a future that is filled with innovation, futuristic learning, and a lot of exploration of skills.
Introducing STEM at an early age
Children are often introduced to reading and sports at a young age. The pretext of this is to instil in them curiosity and stimulate their interest. This with time gets seeped into their system and they form an interest in exploring it further.
The same technique fits well for adults too. When we look back on our educational interests it holds a deeper connection to areas, in which we excelled or skilled ourselves during our childhood. Thus, introducing kids to STEM during their early years of learning can eventually go on to help generate further curiosity and even ability. It will also assist in sharpening their scientific disciplines too.
Students are sculpted to grab the nuances of the field and thereby pique their interest in building a career in STEM fields. Our Youth Science Camps are designed to introduce today's youth to the endless opportunities presented in STEM Education. We also conduct regular STEM summer camps in the UK, as well as scientific visits guided by experts. Students are acquainted with the vast field of possibilities and inspiring innovation.
How Does STEM Education Help Students?
Students and youth have a sense of curiosity that constantly looks for activities that can challenge them. Keeping this inquisitiveness and curiosity sparked helps them to maximize their capacities. Science camps, like LIYSF, assist students to draw inferences, driving connections, and exploring deeper meaning and understanding of fields that interest them. 
Hands-on Learning in STEM
The educator, or the teacher, plays a very important role in student learning. For a student to gain and maintain interest in a STEM subject, it is necessary for the teacher to facilitate such a learning environment where the student understands the concepts and is able to apply them to real-life applications.
The teacher's role is to:
Cover all the necessary material in the classroom.
Act as a knowledge medium between the student and the concepts being taught.
Act as an informed guide whenever the student is unsure of how to proceed with a problem or an assignment.
It is, therefore, of utmost importance for educators to stay constantly up-to-date with the current trends and advancements in STEM learning.
One effective way to enhance the student's interest in STEM is to organize several field trips. Since STEM is an application-based curriculum, the principles taught here are applied in many scientific fields and major industries across the world.
Many organizations especially in the UK, are well-known for the science camps and STEM summer schools they organize for enthusiastic young students.
These organizations work on a non-profit basis and have tie-ups with many renowned industries and state-of-the-art research facilities in and around the UK. They allow students to visit these places to gain hands-on experience with current scientific research.
The students also get to interact with scientists and industry professionals working in various fields of STEM. They get to explore a number of these fields, while also interacting with other students, from all over the world, who have similar interests.
This exercise helps them realize their passion and gain the confidence to cement their careers in the STEM sector.
Demand for STEM Jobs
As per the study conducted by the Royal Academy of Engineering, Britain will require approximately 1,000,000 STEM majors to meet the demand of the country in 2020. Furthermore, there is a shortage of over 2,100,000 workers in the fields of mathematics, natural science, technology, and computer science disciplines. 
We are not oblivious to the myriad of challenges faced by the world in the present time, many of which can only be addressed by scientists. A scientific thought process poses a promising future in bringing change to the world. Whether the problem is related to nature, climate change, viral attacks, overpopulation, management of data, ageing or cybersecurity, each finds its roots in science. This makes it even more important to introduce students to a scientific and technological landscape to help find solutions. 
Having now considered what each phase of the learning deals with, let's move further to the next important aspect; gaining an overview of the opportunities and the future.
Projected percentage increases in STEM jobs 2010-2020 –  Image Source: U.S. Department of Education
Careers in STEM
The UK is one of the pioneers in STEM education and research. There is a very sophisticated and unique curriculum to pique the student's curiosity in STEM subjects.
Looking for an opportunity for STEM learning in the UK, especially in one of their top-ranking schools or universities, would pretty much guarantee you a highly fruitful career in STEM.
According to a recent report, a bulk of the STEM jobs are going to be in:
Computing – 71%
Traditional Engineering – 16%
Physical sciences – 7%
Life sciences – 4%
Mathematics – 2%
A good number of STEM careers don't even require higher education or a college degree, although, having a bachelor's degree or equivalent would be a major advantage for the student.
A four-year degree can potentially amplify the salary of the student several times.
A few facts regarding STEM jobs with a bachelor's degree requirement:
Their average starting salary for entry-level jobs is 26% higher than jobs in the non-STEM fields.
There are currently over 2.5 entry-level job postings, for every job posting in a non-STEM field.
These facts prove that STEM programmes, especially those studies with a four-year degree, can lead to a very successful career for most aspirants.
STEM is also one of the few sectors that work hard to be an equal opportunity employer, having a strong outlook for no discrimination based on gender, colour, or ethnicity. Yet, a number of STEM fields have seen a continued lack of women and people of colour as well as people from underrepresented populations.
Therefore, the need of the day is to modify the STEM curriculum to attract students from all segments. The curriculum changes should reflect as early as elementary school levels, to make a lasting impression in the students' minds.
What makes education in STEM different from other traditional forms of learning?
In the case of STEM Education, it is quite different from traditional education which concentrates on maths and science. Herein students are blended in an environment that applies the scientific method that is applicable in everyday life. One gets a better grip on different sectors. For example, computational thinking lays the primary focus on real-world applications for bringing better problem-solving. Here is a division of learning STEM at different phases:
Elementary School Level:
This focuses on the introductory level of STEM in addition to generating awareness of the actualities included in the field as well as occupations. Students at this level are introduced to the standard structure of the subjects. It deals with building a connection with all four subjects i.e. Science, Technology, Engineering, and Mathematics. The objective at this level is to inspire the curiosity of students who wish to pursue courses in the field.
Middle School Level:
At this level, the course takes studies further, which makes it much more challenging and rigorous. Students are introduced to the academic requirements of the field. Students are given an insight into STEM careers. It's vital at this level (and all levels) that all science fields are promoted to all students of all genders.
High School Level:
The high school level focuses on the application of knowledge and in-depth study. Students are somewhat moulded to pursue courses available in the STEM fields, prepare for their post-secondary education, and seek employment.
So, for whom does it prove beneficial? As per LIYSF, this proves immensely beneficial for students between the age group of 16 to 22 who are still unsure about which field to choose further. They can participate in our LIYSF Youth Science Camp to gain a foothold in STEM learning. In the event, the participants are guided by professionals from the respective field and industry experts who assist in gaining better clarity regarding careers and opportunities available in the field.
How to go on from here?
Lastly, speaking about how and where to go from here? As the world is speeding towards a new future, grab STEM learning opportunities as best you can. There is no shortage of opportunities for children and youth who have the curiosity to build their careers. Besides, with plenty of STEM jobs available and its effect felt in almost every sector, makes it a great field for the future. You can take up courses and attend events to build up your knowledge.
LIYSF aims at bringing together scientifically inclined minds to equip them with the necessary knowledge, skills, and connection to view the world from a broader perspective and create a promising future.
Summing Up
STEM learning is the way of the future. With humans being ever more dependent on technology, it is necessary to undertake substantial technological developments to meet the demand. This can only be performed sustainably with the help of STEM education.
Where STEM proves to be better than a traditional math and summer programme is the blended learning environment and in showing students how the scientific method can be applied to everyday life. It teaches students to think computationally and focus on the real-world applications of problem-solving.