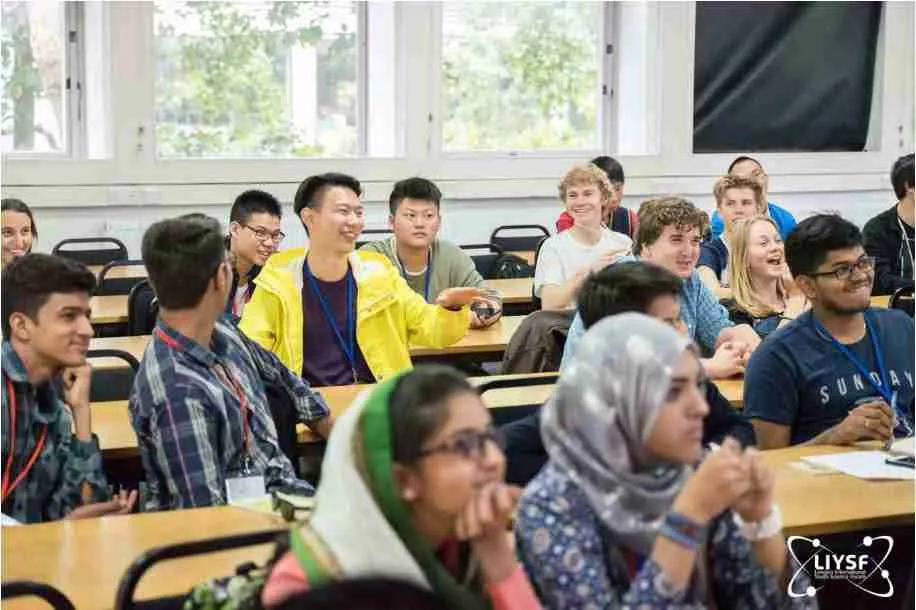 01 Dec, 2020 by LIYSF
A Glimpse Into STEM Summer Schools for the Scientists and Engineers of Tomorrow
The young minds of today play a vital role in carrying STEM learning forward. Listed here are a few celebrated STEM summer schools which would motivate students to take up STEM as a career.
STEM stands for Science, Technology, Engineering, and Mathematics and is a modern-day learning curriculum that combines the four subjects to prepare young minds to tackle real-world problems of the current and future civilization. With STEM gaining popularity the world over, it is in the best interest of students to get relevant exposure to STEM learning at an early age.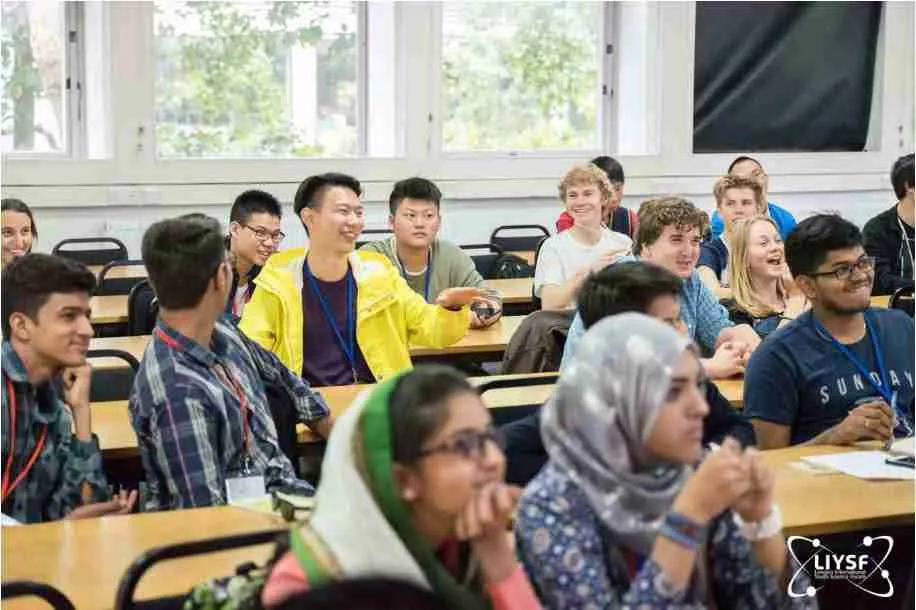 The United Kingdom, which is at the forefront of STEM innovation, is seeing a rather new trend of organising summer schools for students to provide them with a wealth of hands-on learning experiences and the chance to discover their potential future career paths. These schools enable students to meet and interact with researchers and industry professionals in a domain they are interested in and get valuable insights into what a career in STEM entails. Students get an opportunity to make new friends and learn new things in a fun-filled environment.
While the UK is home to a plethora of STEM summer camps, here are a few renowned ones, in no particular order, that would inspire the next generation of engineers and scientists:
Engineering Intelligence Summer School 
This STEM summer school in the UK is specifically for younger students aged 13 to 15. It is a 3-day summer programme held annually at The Petersfield School, Hampshire, focused on teaching the engineering design cycle to enthusiastic students. Additionally to radio and programmable management, the scholars have schooled engineering principles that alter them to with success style and construct a mechanism victimisation specialist kits. The school is designed in such a way that it offers a fun-packed learning experience to all the participants.
London International Youth Science Forum
Established in 1959, the London International Youth Science Forum, often abbreviated as LIYSF, plans to create a more profound knowledge of science and its applications, to help mankind. Another significant target is to build up a more noteworthy understanding between young researchers from all over the world.
LIYSF is a 2-week hybrid STEM summer school in the UK for students aged 16 to 21 years old. The event is held annually in July and August at Imperial College, London, and also at the Royal Geographical Society. It attracts a huge number of applicants, of which 500 of the world's leading young scientists are chosen from over 70 different participating countries.
During their 15-day STEM summer programme, the participants get to experience 12 Principal Lectures and demonstrations from leading scientists, including a Nobel Prize Winner Opening Address, seminars, debates, and discussions on scientific topics of worldwide concern. 4 in-depth lecture sessions, across subjects such as Engineering, Robotics, Biology, Artificial Intelligence, Medicine, Chemistry, Physics, Mathematics, Nano-technology, and Astrophysics. Also, 4-day visits to top UK University departments including, Oxford and Cambridge and visits to industrial sites and national research facilities choice of 55 visits and much more.
In the STEM programme, students can engage in enlightening activities and projects with other like-minded members of the community, and exchange their ideas and experiences of the world. They participate in seminars, debates, and discussions on scientific topics of worldwide concern.
The STEM summer camp is supported by a large number of national and worldwide organizations. This enables them to pursue the vision and advance the younger generation's interest and commitment to STEM projects and vocations.
The modern world keeps on introducing newer challenges as time passes. Appropriate scientific headways have become essential to adapt to the growing requirements of the human population. It is, therefore, critical to prepare young thinkers for STEM learning. LIYSF intends to give the necessary outreach to help them gain enough confidence in seeking a STEM-based profession in the future.
Mission Discovery – Space and STEM Summer School
Mission Discovery is a prestigious STEM learning camp held in July for students aged 14 to 18 years old. Held annually at Kings College, London, the universities in Ayrshire and Renfrewshire, Scotland, and in the Rhondda Valley, Wales, Mission Discovery works on a first-come-first-served basis, thus, giving every student an equal opportunity to participate.
The speciality of this STEM summer school in the UK is that selected students get a brilliant opportunity to work with actual NASA astronauts and world-renowned rocket scientists. They work alongside these NASA scientists and propose their own science experiments. Of all the proposed experiments, one is chosen which is eventually performed by astronauts on the International Space Station (ISS).
The week-long programme involves NASA leadership guiding young students to undertake scientific and technological innovations for the environment of space. They also cover other important aspects of research such as planning, budgeting, and presentation skills. Students get to work in teams in a highly motivated environment and produce astonishingly sophisticated ideas for experiments to be performed in space.
Oxford Scholastica Academy
The Oxford Union – Oxford Scholastica Academy
Held in July and August every year, this STEM summer school is an excellent opportunity for students aged 13 to 18. Students from all over the world can apply and get a chance to have a glimpse of STEM education on the esteemed University of Oxford campus.
Students get a chance to learn popular science and engineering courses which are taught by alumni and tutors from leading universities such as Oxford and Cambridge. Students aged 15 to 18 can enrol in the Engineering Academy which gives them the opportunity to discover and explore subjects such as aerodynamics, electronics, pneumatic systems, thermodynamic cycles in engines, etc. They learn the mathematical skills which underpin engineering concepts and ultimately be on the path to designing and building their own engineering marvels.
All courses offered by the academy run for a period of 2 weeks, but students can also enrol in 4-week courses if they are interested in learning about 2 different subjects. The Oxford Scholastica Academy will award Graduation certificates to the participants on their course completion.
Design Triathlon Residential Summer School
Hosted annually in July by the University of Southampton, the Design Triathlon is a free residential course for UK Year 12 students interested in getting a taste of engineering at the undergraduate level. This summer school specialises in three subjects, namely, aeronautics and astronautics, ship science, and mechanical engineering.
Students get to attend talks, seminars, and workshops conducted by the expert staff in the Faculty of Engineering and Environment. Students also get hands-on experience by working in teams to design and build engineering innovations such as a glider, a green power car, a fast craft for water, etc. These experiences provide worthwhile insight into the careers and opportunities that an engineering degree can potentially provide.
Various Summer Schools, Imperial College, London 
Various events | Research groups | Imperial College London
Imperial College, London, is among the top ten STEM colleges in the world and it hosts a variety of summer schools, every year in July, for different categories of students: under-18, undergraduate and postgraduate. In this article, we will focus on the under-18 summer schools, which are centred around all things STEM. Students aged 15 to 18 from all over the world can enrol in this 2-week residential STEM summer school in the UK
Mentored by current undergraduate students and supported by faculty, the participants get to work in groups to tackle a range of engineering challenges, using maths, physics, chemistry, and biology. The school conjointly offers Year twelve students one-week work placements across six of its analysis departments: electrical and electronic engineering, life sciences, materials, engineering, National Heart and respiratory organ Institute, and physics. Finally, all the selected students are fully sponsored by the Faculty of Engineering, excluding travel expenses
Young students are being given several golden opportunities to nurture their interest in the sciences and take up STEM as a career to have a bright future ahead. Any one of the aforementioned STEM summer schools in the UK can inspire the students to follow their dreams of becoming world-class engineers or scientists.
These specialised summer schools offer a hands-on experience that typical schools fail to offer their students. The students get the opportunity to explore the various domains of STEM and get a glimpse into the life of a scientist or industry professional. They will be able to confidently choose a career path in the sciences and be a part of the solution.